In relationships, especially in long-term partnerships, it's easy to feel like you're stuck in a rut and following the same, basic routine. And, although you are happy in your relationship and with your partner, you may feel the need to zhuzh and shake things up from time to time.
Adding a little spice to your relationship can be done a million different ways, but it's up to you to find what suits you and your partner best. For some, you may feel like you need a big shakeup, where you really push towards the boundaries of your comfort zone, for others, you may find that the small changes are what make the biggest difference.
Spicing it up
The ways in which you can spice up your relationship are as plentiful as the number of spices in the world. And, just like with each spice, some will suit you more than others. Test and talk about the options with your partner and see what works and what doesn't.
Here are some ideas to get you started:
Organise a date night: If you've been together for a long time, it could be that it's been a while since you've been on a date like the ones you went on when your relationship began. If this is the case, get a date in the diary and go to your favourite location or try out somewhere new.

If you're a couple who often go on dates, try to change it up. For example, if you usually go out for dinner, why not go to a show or do an activity together?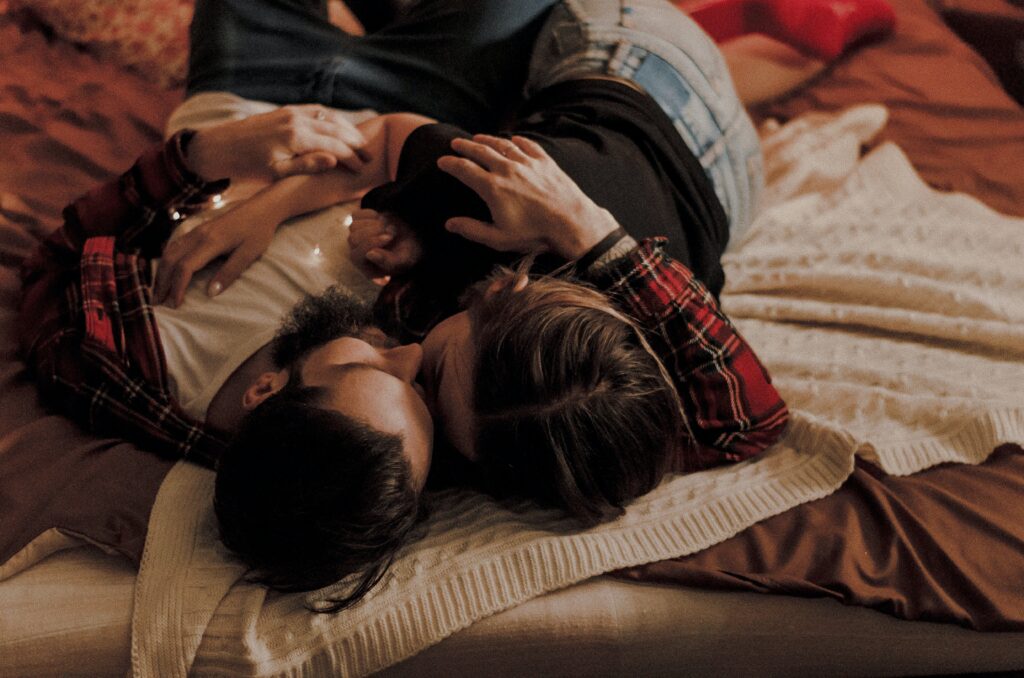 Surprise each other: This doesn't have to mean big gestures or a surprise getaway but can be something as simple, but nice, as grabbing them their favourite snack or bringing them coffee or tea in bed. The options are endless! The important part is that your surprise shows you're attentive to what they like.
Change it up: Sex is an essential part of many intimate relationships. Something as simple as moving it out of the bedroom can spice things up for you and your partner.

But even changing other things, such as positions, the hows and the whens are all aspects of your sex life that can help you bring a bit more excitement into your usual routine. Quickies, for example, are a perfect example of how you can change things up. Special tip: keeping some clothes on can be just as sexy as taking them off 😉

Putting sex aside, there are many more things you can do together. To truly get out of your daily habits and routines, make time for each other and go away on a day trip or, if you can, a mini-holiday. Re-connect and re-discover each other in new surroundings, where you won't be distracted by household chores or a friend coming around for a cuppa.
Touch: Touch or brush your partner with intentional but soft movements. Make hugs last longer or grab their hand in public. Small, but simple gestures and displays of affection can create more steam, especially if your or your partner's love language is physical touch.
Create some positive tension: Whether through sending a flirty text throughout the day or maybe dressing in a more provocative way, creating sexual tension is bound to spice it up.
Maintain your independence: Now, this may seem like an odd tip, but maintaining your independence is important in any relationship. So, in addition to doing things together, ensure that you both still pursue your own interests and activities.

Keeping up with your friends and meeting your own needs and wants in terms of hobbies and activities is an attractive trait and an important aspect of maintaining a healthy relationship.
Of course, these are only a few tips and tricks. And, as relationships constantly evolve and change, the things you'll do to spice things up will also change and evolve with you. In which case, this list may soon be exhausted and you'll have to find new ways. But, until then, choose your spice and learn how you can positively shake things up in your relationship.
If you're interested in learning more about love and relationships, sign up to the Lovedoc waitlist and be the first to get a sneak peek at the app and hear about launch updates.